Garage Door Repair Servcies
Back To Our Services
We at Gate Repair in Redondo Beach have a proud reputation for servicing not only gates; we also offer garage door services. With a team of experienced technical staff, we have the technical knowhow and have earned a reputation as the best in the community.
Products and Services
At Gate Repair in Redondo Beach we have a complete range of products and services to help you with your garage door and gates. Our main line of business is in gates and gate services. We install, repair, check up and maintain gates. We also offer garage door services, including repair, installation, and replacement for damaged parts.
Our dedicated staff has been servicing the community's needs for a long time, and we intend to keep on working in the community for an even longer time. We have built our reputation on dependable service, quality workmanship and durable products. Gates and garage doors are meant to last for a lifetime, and even longer. With our help in repairing garage doors and gates, we hope that customers would be using them for even longer, or as long as the house stands.
24/7 Support Call for Repairs
Garage doors are expected to last a long time. The problem with garage doors, as well as gates is that they really last a long time, and people start to believe that they cannot fail. When that happens, they are surprised when something as old as the house fails. This is where a dedication to service comes in. We have made a name for ourselves when it comes to garage door and gate support. When your call comes in at odd hours, you can be sure that we will answer and address your gate and garage problems as promptly as possible.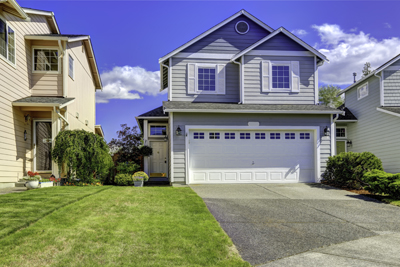 Our support hot line is live 24 hours a day and seven days a week, to take in customer calls. We send our experienced staff to help with customer problems regarding their garage doors as well as their gates. We solve these problems in a trained professional manner, keeping procedures, replacements and repairs safe.
Parts Replacement and Repair
There are parts of a garage door that need more careful attention than others. The torsion spring and the extension spring both need careful work when being replaced. When releasing the tension on the cables, these may unwind rapidly, or break, and loose cables can cause damage to property, as well as to life and body. This is not a job that can be easily and safely done by a do-it-yourselfer. Careful work such as this, and finished within a relatively short amount of time are what have made our company stand out within the community. We know that this is not just a job, but a service as well.
Our professional staff have been trained to better service garage doors and to do it with a minimum of trouble for the customer. We understand the need for a prompt repair and resolution. We also know that repairing gates and garage doors is not just a nuisance for home owners, it is also a cause for concern about safety. Our reputation rests on the dedication of the staff and the professional service we provide the community.