Intercom System
Back To Our Services
Gate phone enter systems are convenient, practical and surely reinforce security. They will save you time, give you the ability to deny access to strangers, allow you to drive in the property fast and give temporary access codes to close friends and relatives. Of course, who can provide better systems and services than the best experts in gate repair? Your new Intercom System must work fine with your existing gate and be compatible with the existing accessories you have already installed.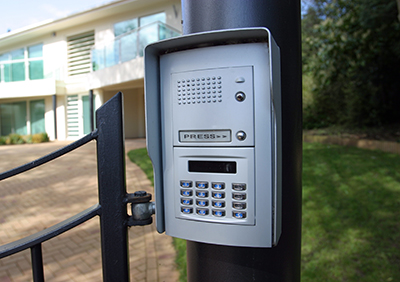 Most definitely, the expert crews of "Gate Repair Redondo Beach" are ideal to offer information, services and a new Aiphone intercom. We actually work with the top intercom manufacturers and can provide you with the most sophisticated systems by Doorking or Linear, too. Our technicians are trained and pay attention to your own personal requirements and, above all, to the needs of your property.
Specialized crews for intercom system services
Every house, company and facility has different needs, which must be covered efficiently by the Intercom System. Some buildings must be facilitated by relatively complex systems and some homes need much simpler ones. As an overall, intercom installation is a smart idea since it offers people the opportunity to have as many access codes necessary when it is accompanied by keypads and also the chance to have full communication with those standing at your gate. You can use a simple button to let them in or deny their access.
The idea is simple, yet extremely useful. Though, their installation requires great knowledge and good equipment. Of course, you can be sure that Gate Repair Redondo Beach is properly and fully equipped. The technicians of our business are trained and keep track of the recent developments. We are familiar with all intercom systems and, thus, we can provide excellent intercom repair. Our response to emergencies is fast and rest assured that we come equipped to make changes, repair problems and ensure your system is in outstanding condition. Don't be reluctant when you have questions or need same day services. Contact us right away!